MORE BIG NEWS
Sneak Peaks and
New Freebie for YOU!
My Creative juices have been flowing this week....As I posted last night, April 1 I have a lot of new stuff to share with you for my store at One Single Seed....but tonight I have a couple thing to wrap up before this busy week begins. I will share a sneak peak of a collab I have been working on with my friend, Monna Lainson Designs. WE have had a
wonderful time working on this one together and will have it in the store for release on the first of April. Want to see???????????????
Now
I have been checking

Miss Linda's Blog

all day and I just found her sneak Peek so I thought I would share it With you as well.... WOW I can't wait to see this one....SO don't forget to check this out tomorrow for her first part of

KimB's March Color Challenge

. I have been really good and left Linda alone so .......(click on the image to visit her blog).

Linda's Sneak Peak for March Color Challenge
And here is a layout I did with my part of the challenge! Oh boy I love this kit.
Remember to get here until April 1, 2009. Then it is going in my store at One Single Seed.
Now for your Freebie, I started a well ago for my daughter. She requested it after she had found the little graphic PIRATES. My grandson, Javi, love Pirates and dressed as one for Halloween. Either on of us could find a kit at the time so I told her I would make this for her and

MY LITTLE PIRATES!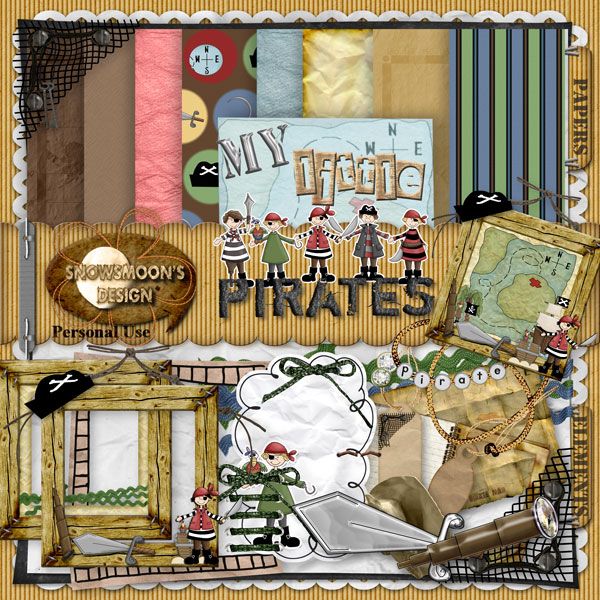 Sorry link has been removed
See you tomorrow for the elements
MY LITTLE PIRATE!